Finished (OT)
WD3
2
3
OHW
MMP
Oct 26 7:00 pm
Finished
WD3
5
1
TTR
ZPG
Oct 26 7:00 pm
Finished
D5+
8
4
RCE
DUK
Oct 26 8:00 pm
Finished (SO)
WD2
2
1
GLZ
HOT
Oct 26 8:00 pm
Finished
D5+
7
1
OTF
ABS
Oct 26 9:00 pm
Upcoming
D4 +
0
0
IM
QCD
Oct 27 6:00 pm
Upcoming
D4 +
0
0
QCD
Jwi
Oct 27 6:00 pm
Upcoming
D2+
0
0
FOF
IM
Oct 27 7:00 pm
Upcoming
D4 +
0
0
PV
PS
Oct 27 7:00 pm
Upcoming
D3
0
0
RAY
MiB
Oct 27 8:00 pm
Upcoming
D3
0
0
DoH
EH
Oct 27 8:00 pm
Upcoming
D3+
0
0
EDJ
TRB
Oct 27 9:00 pm
Upcoming
D3+
0
0
DOM
BDB
Oct 27 9:00 pm
Upcoming
D5
0
0
Arc
QCT
Oct 28 6:00 pm
Upcoming
D5
0
0
NS5
MD
Oct 28 6:00 pm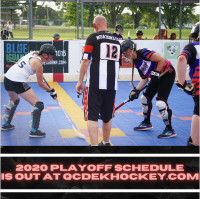 2020 PLAYOFF SCHEDULE
Monday September 21, 2020
THE 2020 PLAYOFF SCHEDULE IS OUT! FIND IT UNDER THE '2020 PLAYOFF TAB' AND ON FACEBOOK.
Detail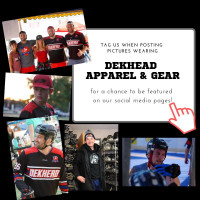 TAG US! @qcdekhockey
Saturday September 7, 2019
Tag us when wearing Dekhead apparel for a chance to be featured on our social media pages!
Detail
x
Term of use Shark Media & Sport
The content of this site is private and purely informative. The rights of a visitor to this site cannot, therefore, be derived from the content of this website. This website is operated by and was created by SHARK MEDIA & SPORT. The data contained within this website are the intellectual property of and are copyright-protected. The data herein cannot be copied or reproduced without the prior consent of or SHARK MEDIA & SPORT, other than in contexts requiring on-line searches. However, you may print out entire pages of this site for personal use. For further information about the use of this site, please communicate with SHARK MEDIA & SPORT.